Oz Homestay Services
We have been working with Oz Homestay for several years, and have always found the staff members professional and dedicated to their work. They always go the extra mile for placing our students with suitable homestay families, and many of our students have reported positive feedback from their homestay experience.
Mikio Kamokasu, Managing Director – Universal English College
Study Tours
Oz Homestay regularly organises study tour accommodation for institutions. Tailored to suit the specific requirements of the group, study tours range in duration from 1-16 weeks, with anywhere from 12-60 participants.
For more details, please refer to our Study Tours page.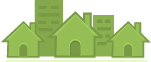 Homestay Placements
Oz Homestay will find the host family that best matches any special requirements the student may have.
The host family will provide the student with a furnished room, including one bed, a study desk and lamp, clothes hanging space and heating (if necessary).
All linen (sheets and towels etc) will be provided and washed regularly.
Breakfast and dinner 7 days per week, lunches on weekends.
Access to the common areas of the home will be given.
The homestay family will be located within 40 minutes travel time of the student's study location (all transport is subject to peak hour delays).
Homestay does not include internet, printing, computers, telephone costs, weekday lunches and other personal items.
For more details, please refer to Standard of Homestay Requirements.

Guardianship
All International students under the age of 18 years old must, by Australian Law - visa condition 8532, have a guardian whilst they are in Australia. Various institutions have their own additional requirements in relation to guardianship, but for general guardianship conditions please visit the Guardian Responsibilities page.
All Oz Homestay families acting as guardians have a current Working with Children clearance check and have provided Oz Homestay with 100 points of identification.
Airport Pickup
Oz Homestay drivers will meet the student at Sydney Airport and transport them to their homestay family. All of our drivers are professional, holding the appropriate licence and insurances required for transferring passengers. Those drivers transferring students under the age of 18 hold current Working with Children clearances.
Subscribe to our Oz Homestay News Feed to receive important information for Homestay Families and Educational Institutions.
"I have been hosting students for 10 years, the last 4 with Oz Homestay. As a host parent I find Oz Homestay great to work with. The staff are friendly & always there to help, even if it just an answer to a simple question."
Narelle van Leeuwen – Homestay Family