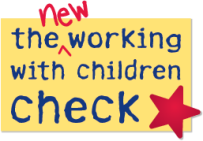 The new system has now commenced and seems to be going well. It is going to make it so much easier for our host families to receive clearances that will last 5 years. Remember all new hosts and current hosts needing to renew will be required to follow the new process. Oz Homestay will not be undertaking this process (as in the past) on behalf of host families.
Process for new screenings:
You will need to go to www.newcheck.kids.nsw.gov.au to register your details. Under the new system, only the host mother and father need to do the paid checks, other family members aged 18 and over living in the home, need to just do the volunteer checks.
Once you have registered your details, you will then be required to take your respective identifications to RTA for their certification and then you will get full approval (if cleared). The cost of the paid check to you will be $80 per person.
You will get a special registration number. You then provide this number, your family name and date of birth to all parties requiring you to have the working with children checks cleared. It means you don't have to do the paperwork for every company or organization. We can access a website that will give us the clearance on line for you once we submit your number (only registered companies can do this).
The good news is – that these checks are valid for 5 years! This is going to save a lot of trouble for our hosts who do need to do these checks every 12 months at the moment for every organization you work with.